Enabling multi-sourced, cost-effective AECs for ToR switches
C-TubeTM is the next generation low power high performance Active Electrical Cable (AEC) that supports 800G and 400G Base-SR4 Ethernet using our CDR SoC and reference design.
Point2 Technology's C-TubeTM (PT-QD20132) is used in the next generation low power, high-performance QSFP-DD Active Electrical Cable (AEC) modules that support 400G Base-SR4 Ethernet. It accepts eight lanes of 53.125Gbps PAM4 (26.5625 Gbaud/lane) and each lane can operate up to 7 meters while achieving good BER performance (Pre-FEC , about 1E-8) and maintaining low power dissipation.

C-TubeTM integrates high-performance CDR technology and equalization techniques to compensate for Inter-symbol Interference (ISI) effects. In addition, an onboard MCU that allows the users to access full monitoring and configuration data via the 2-wire QSFP Management Interface. Also, a customized firmware can be downloaded to C-TubeTM to satisfy any different setting for various environments.

800G AEC Reference Design
To accelerate AEC development and time to market, Point2 offers a production-ready reference design platform optimized for the P1B120 mixed-signal SoC. The PC0800 C-Tube™ 800G AEC reference design enables cable manufacturers to evaluate the P1B120 and develop high-performance AEC products with superior signal quality, lower power and better cost structures. The reference design includes a hot-pluggable AEC that's fully compliant with the QSFP-DD800 MSA cable specification and the CMIS 5.0 specification for cable management. The PC0800 offers intelligent diagnostic hardware and software features for continuous monitoring and access during operation, an essential capability for mission-critical data centers interconnects.
Complete 400G AEC Reference Design
Reference design has been used by manufacturers to accelerate development time

Paddle card and microcontroller software available now

Reduce development cost and qualification efforts to reduce TCO

Host side compliant with MSA QSFP-DD specification (CMIS 5.0+)
Cable side has 2-row top and 2-row bottom pad architecture
Top Design: 4 Quad CDR uniformly placed
Botton Design: DCDC and MCU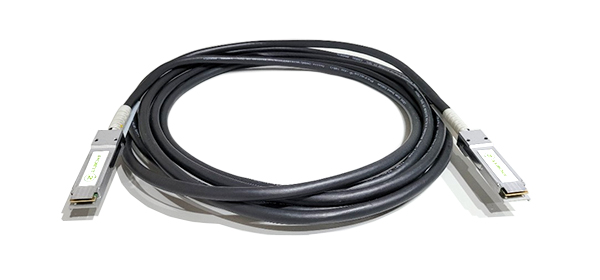 400G data rate
Single 3.3V power supply
Low Power consumption (4.5W TYP)
Hot pluggable
Up to 7 meters
RoHS compliant
I2C management interface
Polyvinylchloride (PVC) jacket
Compliant with MSA QSFP-DD specifications
All-metal housing
Operating case temperature 0 to +70°C
Point2 Technology C-Tube™ presentation
We Offer Network Solutions for All Distances